Staff
Maureen Cairns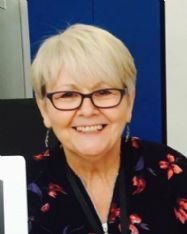 Maureen has given multiple young people from Glasgow the chance to fulfil their dreams and pursue a career in the performing arts. She has also given students a place where they feel at home, can be themselves and grow in confidence. Being supportive of her students and staff is one of the most important things to her. Maureen's job as office manager means overseeing and running all the goings on here at GAA. With Maureen as our office manager, we managed to secure charity status in 2015.
"I love everything about GAA especially the students both past and present who visit and keep in touch regularly and support everything we do. I am extremely proud of all the staff here at GAA some of these guys have been with us since they themselves were students here, which is really telling of how much GAA means to people who have been involved with us"
Steve Lauder-Russell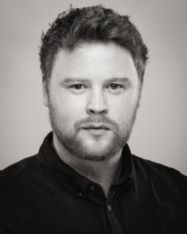 Director and tutor, Steve graduated with a BA Hons in Acting from Motherwell College. Steve attended Glasgow Acting Academy as a teenager and believes his early training at GAA prepared him for a career in the arts. Since graduating Steve has appeared in various theatre productions including 'Grit the Martyn Bennett Story' and a 4 year stint in NCL/SLLC annual Christmas Pantomime at Hamilton Townhouse/Rutherglen Townhall. In 2017, Steve toured the UK,Hong Kong and Singapore with acclaimed children's musical 'Hairy Maclary and Friends', playing lead role, Sam Stone. Steve has worked with various youth organisations and taught for South Lanarkshire Council in Primary Schools through their ARTSNET outreach program. He is signed with SL Talent and whilst teaching full time also regularly auditions as a professional performer. Steve is also a member of the Tron 100 club, where he participates in workshops with industry professionals. At GAA Steve teaches acting classes, musical theatre classes whilst directing many of our productions.
"Glasgow Acting Academy has impacted my life in a multitude of ways, both personal and creative. I have friends I made as a student at the Academy over 10 years ago, and if someone was to tell the shy, 14 year old who joined to build confidence that he would one day be the tutor I doubt he would have believed it. My role at the Academy allows me to push myself artistically in teaching, directing, physical theatre, dance, costume and set design, which as a creative guy is my dream. My daily aim in class is to inspire and to see students grow in confidence and skill as I did all them years ago is the greatest and most rewarding aspect of my job at GAA."
Caitlin Gillespie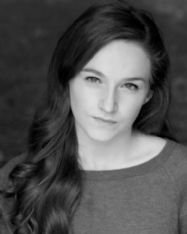 Caitlin the operations manager at GAA. She started work here seven years ago after being a student herself. Caitlin attended Glasgow Acting Academy from aged 13 where she studied acting and musical theatre. Due to her training and opportunities given to her by GAA she secured a part in "River City" where she played Christina. After two years Caitlin was scouted by the casting director for "Waterloo Road" where she played the part of Lisa. Caitlin now works at GAA full time.
"Being a student here myself I understand how important GAA is to young people and their future. Without the excellent training I received here I would never have pursued my dream to become an actress. The students and staff at GAA are a second family to me. The best thing about coming to my work everyday is seeing students grow in confidence, find themselves and be in a place where they are at their happiest"
Maddie Grieve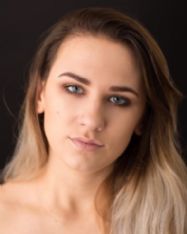 Madeline Grieve graduated from New College Lanarkshire in 2016 with a BA (hons) degree in Acting & Performance. Her credits throughout her time in training include Harriet Drummond (Inherit the Wind), Dopey (Balm in Gilead), Angelo (Measure for Measure). Other credits include Maureen (Rent-Glasgow Live Productions) & various roles in the NCL/SLLC pantomimes at the Hamilton Townhouse and Rutherglen Town Hall, most recently in 2018 as Fleshcreep in Jack and the Beanstalk.
"I am extremely excited to be part of the team here at Glasgow Acting Academy and so far have been blown away by the immense hard work and talent of all the students. The family values of the academy shine through- the place is truly unique! I can't wait to crack on with my first production"
Rachel Campbell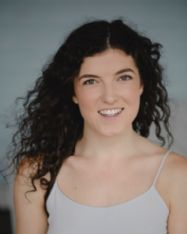 Rachel Campbell is a Musical Theatre Tutor at GAA. She graduated with a First Class BA Honours degree in Musical Theatre from Motherwell College. Since graduating Rachel performed as Cinderella in NCL/SLLC annual Christmas pantomime-alongside Steve! Most recently she was working in Hong Kong Disneyland for 7 months as a vocalist in their stage show 'Mickey and the Wondrous Book' playing the well known roles of Disney Princesses Elsa and Rapunzel. As well as GAA, Rachel also teaches singing and piano lessons to children and young adults. She is signed with Infinity Artists so whilst teaching she also auditions in London as a performer.
"GAA has had such a huge impact on my life. Working with so many talented young students every week is incredibly rewarding and seeing their talent grow is amazing! GAA is one big happy family and I'm so glad I get to work here."
Ryan Little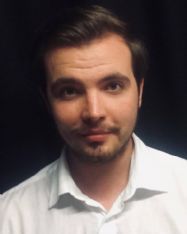 Administrative assistant, Ryan is a former student of GAA who has performed in over 24 shows, including at the Edinburgh Fringe Festival and the Royal Lyceum Theatre in Edinburgh. During his time at the academy, he was elected the first student representative, which is an effective way for students to express their ideas and feelings towards their experience here. On top of his theatre experience at the academy, Ryan also starred in BAFTA winning Scottish short film, Grimm Street and was also the voice of UNICEF's online learning resources. Ryan is currently studying towards a BA (Hons) Degree in Modern languages at the University of Strathclyde, and will spend much of his study abroad, with the intention of future work with the civil and diplomatic services.
"Even though I haven't chosen to go down the route of performing arts, I can say for certain that the opportunities I have received at the academy and my experience overall helped me secure my place at uni- when it comes to personal statements and references, the experience you gain here is invaluable!"
Beth Jerem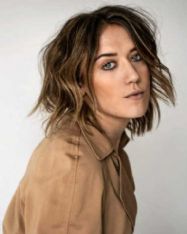 Beth Jerem gained a BMus (Hons) degree in Piano Performance then further gained a Master's in Opera Repetiteur at the Royal Conservatoire of Scotland under the tutelage of Norman Beedie and Tim Dean. In 2014, Beth won the Hester Dickson Accompaniment Prize in the RCS Elgar/Spedding Lieder Competition. Beth's operatic experience includes the RCS production of Britten's Owen Wingrave, Strauss' Die Fledermaus and Repetiteur for a number of Raucous Rossini's productions. Whilst at the RCS, she has played for masterclasses given by Anne le Bozec, James Gilchrist and Matteo dalle Fratte. She has also recently performed for Australian baritone Teddy Tahu for Prince Charles at Dumfries House.
Beth is now working as Repetiteur and Music Animateur for Scottish Opera's Young Company. Beth also works as Musical Director at Glasgow Acting Academy and regularly performs at several venues around Glasgow with her acoustic duo The Da Capo Daughters.
Jonathan O'Neill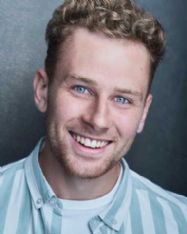 Jonathan O'Neill is currently in his final year studying BA Musical Theatre at The Royal Conservatoire of Scotland. His roles whilst training include The Baker in "Into The Woods" and he will be in the upcoming productions of "Assassins" as John Wilkes Booth and "City of Angels" as Jimmy Powers. Jonathan is also a writer/composer and has written music for both film and theatre. As well as writing a new big band musical and immersive theatre experience, he has recently co-written a new musical called "Tanya" which is in development for The Fringe 2020. "I'm so excited to start teaching at GAA! The level of talent and creativity in the room each week is immense and I can't wait to see the students grow even more as both artists and people. I feel extremely lucky to be welcomed into the GAA family!"
Phoebe Byrne
Phoebe Byrne is in her final year of BA Acting at New College Lanarkshire, and is a co-founder of SKELF Theatre Co. Her recent credits include Quinn ('Act of Repair' – SYT National Ensemble), Helena ('A Midsummer Night's Dream' – NCLAN), Ma Ubu ('The UBU Trilogy' – Cumbernauld Theatre) and The Girl ('Pretty Pieces' – SKELF Theatre Co.). Phoebe has also directed for SKELF Theatre Co. in their most recent production of 'The Effect' and is currently directing their next production. Phoebe is a former student of GAA who attended the Academy for over 11 years and was also a classroom assistant for the younger students."I am so happy to be back and working at GAA! It's such a great opportunity for me to be able to give something back to the place that has shaped me as both a performer and a person – the students here never stop inspiring me!"
Board Members
Claire Dempsey - Chairperson
Gillian Gillespie - Secretary
Robert Brown - Treasurer