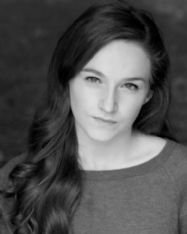 Caitlin Gillespie
Operations Manager
Caitlin started working at GAA nine years ago after being a student herself. Caitlin attended Glasgow Acting Academy from aged 13 where she studied acting and musical theatre. Due to her training and opportunities given to her by GAA she secured a part in "River City" where she played Christina. After two years Caitlin was scouted by the casting director for "Waterloo Road" where she played the part of Lisa. Caitlin is now the manager at GAA.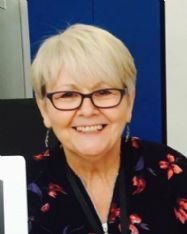 Maureen Cairns
GAA Founder & Office Manager
Maureen has given multiple young people from Glasgow the chance to fulfil their dreams and pursue a career in the performing arts. She has also given students a place where they feel at home, can be themselves and grow in confidence. Being supportive of her students and staff is one of the most important things to her. Maureen's job as office manager means overseeing and running all the goings on here at GAA. With Maureen as our office manager, we managed to secure charity status in 2015.
"I love everything about GAA especially the students both past and present who visit and keep in touch regularly and support everything we do. I am extremely proud of all the staff here at GAA some of these guys have been with us since they themselves were students here, which is really telling of how much GAA means to people who have been involved with us"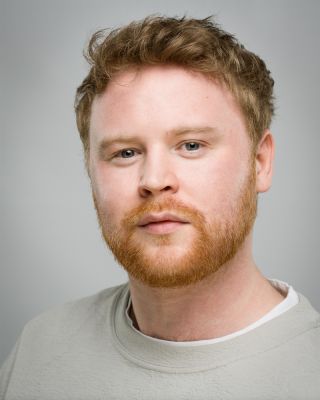 Steve Lauder-Russell
Artistic Director
Steve graduated with a BA Hons in Acting from Motherwell College. Since graduating Steve has appeared in various theatre productions including 'Grit the Martyn Bennett Story' and a 6 year stint in NCL/SLLC annual Christmas Pantomime at Hamilton Townhouse/Rutherglen Townhall. In 2017, Steve toured the UK, Hong Kong and Singapore with acclaimed children's musical 'Hairy Maclary and Friends', playing lead role, Sam Stone. Steve has worked with various youth organisations and taught for South Lanarkshire Council in Primary Schools through their ARTSNET outreach program. Steve directs many of our productions and is acting tutor for our senior classes.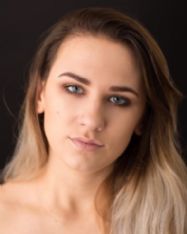 Maddie Grieve
Acting Tutor
Maddie graduated from New College Lanarkshire in 2016 with a BA(hons) degree in Acting & Performance. Her credits throughout her time in training include Harriet Drummond (Inherit the Wind), Dopey (Balm in Gilead), Angelo (Measure for Measure). Other credits include Maureen (Rent-Glasgow Live Productions) & various roles in the NCL/SLLC pantomimes at the Hamilton Townhouse and Rutherglen Town Hall, most recently in 2018 as Fleshcreep in Jack and the Beanstalk. Maddie directs many of our productions and is acting tutor for our junior classes.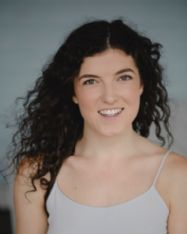 Rachel Campbell
Musical Theatre Tutor
Rachel Campbell graduated with a First Class BA Honours degree in Musical Theatre from Motherwell College. Since graduating Rachel performed as Cinderella in NCL/SLLC annual Christmas pantomime-alongside Steve! Most recently she was working in Hong Kong Disneyland for 7 months as a vocalist in their stage show 'Mickey and the Wondrous Book' playing the well known roles of Disney Princesses Elsa and Rapunzel. As well as GAA, Rachel also teaches singing and piano lessons to children and young adults. She is signed with Infinity Artists so whilst teaching she also auditions in London as a performer.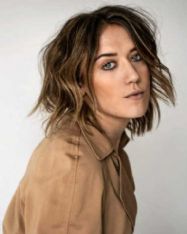 Beth Jerem
Musical Theatre Tutor
Beth Jerem gained a BMus (Hons) degree in Piano Performance then further gained a Master's in Opera Repetiteur at the Royal Conservatoire of Scotland under the tutelage of Norman Beedie and Tim Dean. In 2014, Beth won the Hester Dickson Accompaniment Prize in the RCS Elgar/Spedding Lieder Competition. Beth's operatic experience includes the RCS production of Britten's Owen Wingrave, Strauss' Die Fledermaus and Repetiteur for a number of Raucous Rossini's productions. Whilst at the RCS, she has played for masterclasses given by Anne le Bozec, James Gilchrist and Matteo dalle Fratte. She has also recently performed for Australian baritone Teddy Tahu for Prince Charles at Dumfries House.
Beth is now working as Repetiteur and Music Animateur for Scottish Opera's Young Company. Beth also works as Musical Director at Glasgow Acting Academy and regularly performs at several venues around Glasgow with her acoustic duo The Da Capo Daughters.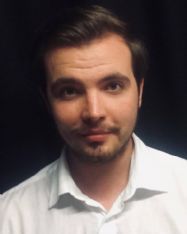 Ryan Little
Administrative Assistant
Administrative assistant, Ryan is a former student of GAA who has performed in over 24 shows, including at the Edinburgh Fringe Festival and the Royal Lyceum Theatre in Edinburgh. During his time at the academy, he was elected the first student representative, which is an effective way for students to express their ideas and feelings towards their experience here. On top of his theatre experience at the academy, Ryan also starred in BAFTA winning Scottish short film, Grimm Street and was also the voice of UNICEF's online learning resources. Ryan is currently studying towards a BA (Hons) Degree in Modern languages at the University of Strathclyde, and will spend much of his study abroad, with the intention of future work with the civil and diplomatic services.
Kate Dickie
Patron
Kate is one of Scotland's best, award-winning actors. We are honored to have Kate join our team and know that she will be a great role model for our aspiring performers.
For her feature debut RED ROAD (2006) Kate received the Best Actress award from BIFA (British Independent Film Awards), Best Actress award Festival Nouveau Cinema Montréal (2006) and Best Actress BAFTA award (Scotland) 2006. In recognition of her work Kate was the UK Shooting Star at the Berlin Film Festival 2007, and in 2013 Kate received the Spirit of Scotland Screen Award for career achievement. In 2016, she received the BAFTA (Scotland) Best Actress award and a BIFA Best Actress nomination for COUPLE IN A HOLE.
Feature film credits include leading roles in TELL IT TO THE BEES (in production 2017), BOYZ IN THE WOODS (in production 2017), THE WITCH (2016 Spirit US award nominee) and COUPLE IN A HOLE (2016 BAFTA/BIFA nominee) Kate actively supports the talents of new directors and writers in the UK.
Kate has a distinguished television career, critically acclaimed as 'crazy lady' Lysa Arryn in HBO's GAME OF THRONES, and has had recurring and guest roles in international successes THE ALIENIST (in production 2017), THE PILLARS OF THE EARTH and the award winning BBC drama FIVE DAUGHTERS. She has played leading and featured roles in VERA, ONE OF US, THE FRANKENSTEIN CHRONICLES, MIDWINTER OF THE SPIRIT, BY ANY MEANS, THE ESCAPE ARTIST, INJUSTICE, DIVE, NEW TRICKS, GARROWS LAW, HE KILLS COPPERS, TAGGART and THE VICE. Kate was nominated for a Best Actress award BAFTA (Scotland) for the BBC drama TINSEL TOWN in 2000.
Highlights in her stage career include the London production of David Cromer's award winning OUR TOWN at the Almedia Theatre, AALST (at the Soho, London, touring Australia and UK with National Theatre of Scotland) for which she was nominated for the Best Actress award by UK Theatre Managers' Association. Other notable stage performances include a one time only performance in the title role as THE HARD MAN at EIFF 2017, ANY GIVEN DAY (nominated Best Actress Critics Theatre Scotland) and ELECTRA (nominated Best Actress, the Stage awards).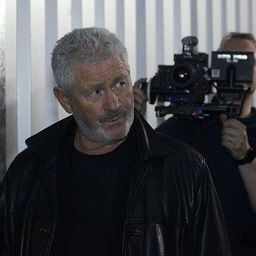 Lenny Mullen
Patron
Lenny Mullen began his acting career in Belfast in the early '80's . He has acted in theatre, film and television. He also produced numerous community theatre projects the largest having a cast of 143. He produced and directed shows for The Lyric Theatre, The Market place, Riverside Theatre, The Grand Opera house among other venues. He became a Casting director in the late 90's, films include Orphans, Ned's, The Magdalene Sisters along with TV and commercials. Lenny lectures for Fife College and runs regular acting classes in Glasgow with masterclasses all over the UK and Ireland. Lenny is a great supporter of our work and we are thrilled to have an industry expert join the team at GAA.
"I have been very privileged to work alongside and with Glasgow Acting Academy over a number of years. The talent of the young performers that come from GAA is nothing short of astonishing . GAA tutors are not just some of the best in Glasgow but some of the best I have ever seen anywhere.
If your child or loved one gets the opportunity to attend GAA, grab that opportunity with both hands and don't let go. The confidence, the self belief, the skills, and the friendships that young people get at GAA will last them a lifetime."