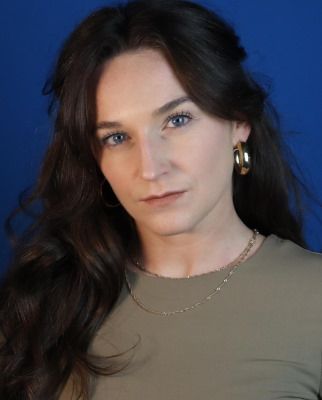 Caitlin Gillespie
Operations Manager
Caitlin started working at GAA ten years ago after being a student herself. Caitlin attended Glasgow Acting Academy from aged 13 where she studied acting and musical theatre. Due to her training and opportunities given to her by GAA she secured a part in "River City" where she played Christina. After two years Caitlin was scouted by the casting director for "Waterloo Road" where she played the part of Lisa. Caitlin is now the manager at GAA. "Like so many of the students, Glasgow Acting Academy is a home away from home. I am so lucky to be surrounded by an extremely passionate, dedicated staff who give their all to their students. Their creative work speaks for itself, made easy by having the most talented, wonderful young people without whom, our lives would be significantly less joyous. The family like atmosphere of GAA is down to the kindness of our students. Watching our young people grow and develop throughout their years is a privilege I shall always cherish."
Steve Lauder-Russell
Artistic Director
Steve graduated with a BA Hons in Acting from Motherwell College. Since graduating Steve has appeared in various theatre productions including 'Grit the Martyn Bennett Story' and a 6 year stint in NCL/SLLC annual Christmas Pantomime at Hamilton Townhouse/Rutherglen Townhall. In 2017, Steve toured the UK, Hong Kong and Singapore with acclaimed children's musical 'Hairy Maclary and Friends', playing lead role, Sam Stone. Steve has worked with various youth organisations and taught for South Lanarkshire Council in Primary Schools through their ARTSNET outreach program. Steve directs many of our productions and is acting tutor for our senior classes.
Maddie Grieve
Acting Tutor
Madeline graduated from New College Lanarkshire in 2016 with a BA(HONS) degree in Acting & Performance. Since graduating Maddie has signed with Lovett Logan Associates and has appeared in productions all over Scotland from South Lanarkshire to Skye. Her most recent credits include Sadista in Beauty and the Beast (Hamilton Townhouse, 2021) and Ensemble/Dance captain in Sinbad (Perth Theatre, 2019). Originally from Perth, Madeline first started teaching at Theatre Arts School and at Julie Young Dance studios, before making the move to Glasgow and beginning her time here at Glasgow Acting Academy, where she has been for the last 3 years. Madeline directs many of our productions and is an acting tutor for our junior classes.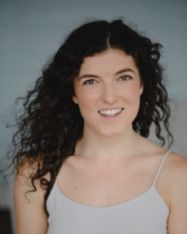 Rachel Campbell
Musical Theatre Tutor
Rachel Campbell graduated with a First Class BA Honours degree in Musical Theatre from Motherwell College. Since graduating Rachel performed as Cinderella in NCL/SLLC annual Christmas pantomime-alongside Steve! Most recently she was working in Hong Kong Disneyland for 7 months as a vocalist in their stage show 'Mickey and the Wondrous Book' playing the well known roles of Disney Princesses Elsa and Rapunzel. As well as GAA, Rachel also teaches singing and piano lessons to children and young adults. She is signed with Infinity Artists so whilst teaching she also auditions in London as a performer.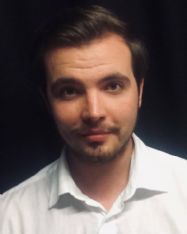 Ryan Little
Chair
Ryan is a former student of GAA who has performed in over 24 shows, including at the Edinburgh Fringe Festival and the Royal Lyceum Theatre in Edinburgh. During his time at the academy, he was elected the first student representative, which is an effective way for students to express their ideas and feelings towards their experience here. On top of his theatre experience at the academy, Ryan also starred in BAFTA winning Scottish short film, Grimm Street and was also the voice of UNICEF's online learning resources. Ryan graduated with a BA (Hons) Degree in Modern languages at the University of Strathclyde, and works with the civil and diplomatic services.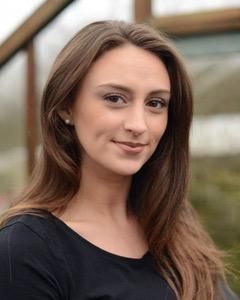 Maxine Scott
Jazz tutor
Maxine is a professionally trained dancer from Scotland. She gained her HND in Professional Stage Dance before continuing her training at the prestigious Laine Theatre Arts in Surrey, England. Maxine has 8+ Years experience of teaching & performing. She's a former Scottish Rockette that saw her performing at many events & Basketball games regularly. She's also performed in various Stage shows, Tribute act tours, Pantomimes & Movies over the years.
Maxine absolutely loves teaching the students at 'Glasgow Acting Academy'. "The energy those kids bring to a room is amazing and it really makes my week seeing them improve and give their all in every lesson. I'm so lucky to have the opportunity to teach at GAA and can't wait to keep pushing the wonderful students to their fullest potential whilst having fun along the way"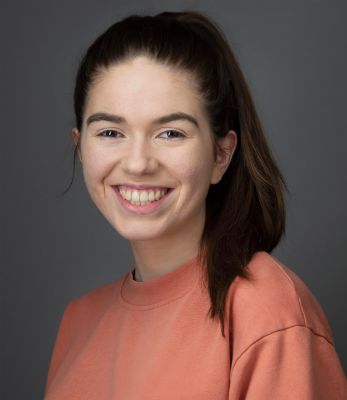 Bronagh Docherty
Assistant
Bronagh started off as a student at Glasgow Acting Academy in 2010 and has since been very involved within the academy through classes and shows. Bronagh has recently graduated with a BA in acting from New College Lanarkshire. Since graduating she has appeared in Jack and the Beanstalk at the Recconnect Regal Theatre. Bronagh is currently in the midst of setting up her own theatre company and is looking forward to sharing the work they are creating. Bronagh is very exciting to be working at Glasgow Acting Academy and is full of ideas to bring to the GAA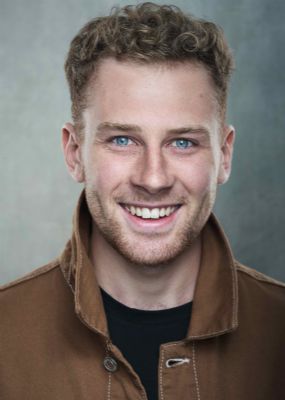 Jonathan O'Neill
Musical Theatre tutor
Jonathan is a Musical Theatre performer and award-winning songwriter from Essex who came to Glasgow to study at The Royal Conservatoire of Scotland. After graduating in 2020, he decided to stay up in Glasgow so he could continue to act, teach, write new musicals and continue to grow his drama-based activity box business 'Make Your Own Musicals'.
"I can't wait to be back at GAA after having had to say goodbye at the start of the pandemic when singing was forbidden! I'm so excited to work alongside the MT team to get everybody back to singing and dancing in person again."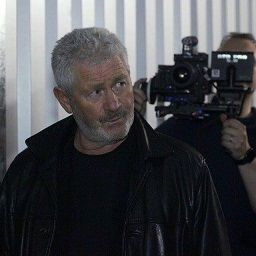 Lenny Mullen
Patron
Lenny Mullen began his acting career in Belfast in the early '80's . He has acted in theatre, film and television. He also produced numerous community theatre projects the largest having a cast of 143. He produced and directed shows for The Lyric Theatre, The Market place, Riverside Theatre, The Grand Opera house among other venues. He became a Casting director in the late 90's, films include Orphans, Ned's, The Magdalene Sisters along with TV and commercials. Lenny lectures for Fife College and runs regular acting classes in Glasgow with masterclasses all over the UK and Ireland. Lenny is a great supporter of our work and we are thrilled to have an industry expert join the team at GAA.
"I have been very privileged to work alongside and with Glasgow Acting Academy over a number of years. The talent of the young performers that come from GAA is nothing short of astonishing . GAA tutors are not just some of the best in Glasgow but some of the best I have ever seen anywhere.
If your child or loved one gets the opportunity to attend GAA, grab that opportunity with both hands and don't let go. The confidence, the self belief, the skills, and the friendships that young people get at GAA will last them a lifetime."
Georgia Porter
Creative and Administrative Assistant
With a lifelong passion for the arts, Georgia has immersed herself in the world of theatre from a young age and feels incredibly fortunate to be part of such a remarkable institution like GAA. In addition to her role at GAA, Georgia has worked as a children's entertainer, wardrobe supervisor, outdoor nursery teacher and is the President of Glasgow Live Productions SCIO.
As a self-professed 'Jill of all trades,' she is always eager to take on new challenges and lend her creative expertise wherever needed. "I am truly honoured to be a part of the Glasgow Acting Academy. It is a privilege to work with such an inclusive organisation that places young people at the forefront of every decision. GAA's unwavering commitment to creating a safe and nurturing environment, where self-expression and creativity can flourish, is both inspiring and fulfilling. Being able to contribute to each student's artistic journey is incredibly rewarding. GAA is shaping the future of the performing arts, and I am excited to be a part of this remarkable journey."