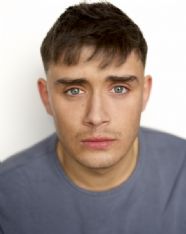 Sean Connor
Sean joined GAA at six years old. He was involved in multiple productions during that time. Since graduating from New College Lanarkshire Sean has appeared in feature films such as Anna and the Apocalypse and Schemers. He also appeared in BBC productions One of Us, Still Game, and Trust Me. Sean is currently playing series regular Dylan in River City. "I think the length of time I ended up staying at GAA Speaks volumes for just how great the place is. I learned so many things growing up with some truly talented people. I got to work with people I admire every day and I definitely feel like my time at GAA has had a deeply positive effect on the actor I am today."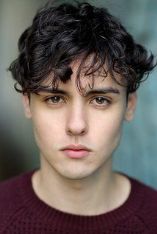 Finlay MacMillian
After attending Glasgow Acting Academy, Finlay made his tv debut as series regular Mark in River City. From there he moved onto BBC's Waterloo Road where he played the part of Dale. In 2016 Finlay stared in Tim Burton's hit film Miss Peregrine's Home For Peculiar Children playing Enoch. He currently plays the role of Sebastian in Disney Channels Penny on M.A.R.S.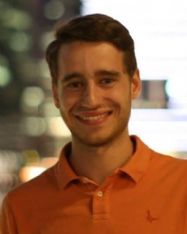 Murray Alford
Murray is based in Australia working in the production department on major TV shows and Hollywood movies. His credits include working on "I'm a Celebrity Get Me Out of Here!", "Kong: Skull Island", "Thor: Ragnarok", "Pirates of the Carabian: Dead Men Tell no Tales"
"Glasgow acting academy taught me the etiquette and professional conduct required to work in the film industry. I would not be where I am now if it had not been for the skills I learned there. They were instrumental in shaping me into the person I am today. I can not thank GAA enough for the confidence, social skills and life lessons I acquired while there. Not to mention the life long friends(family) I made."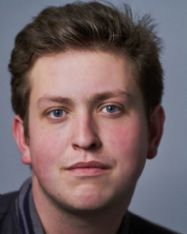 James Clements
James Clements is an interdisciplinary theatre maker and actor based between New York and Scotland. His techniques merge voice, movement and text to create socio-cultural dialogues on stage and between creatives. Clements has worked with a diverse range of artists, including Branden Jacobs-Jenkins, Kate Whoriskey, and the Talking Band, and has appeared at venues including La MaMa, IRT, and WOW Café Theatre. Clements has been on the creative team for projects at Lincoln Center LCT3, the Public Theatre, and the American Theatre of Actors, and his original plays have been performed in cities across the United States, Canada and the United Kingdom. Critics have described them as "intricate and compelling" (BroadwayWorld) and "tense and provocative" (The Providence Journal). His latest play, The Diana Tapes, will open Off-Broadway at HERE Arts Center in May 2018, followed by a transfer to London's Stockwell Playhouse. He is an affiliated instructor for Drama at NYU Tisch School of the Arts and Co-Artistic Director of What Will the Neighbors Say? A theatre company with a mission to provoke questions through untold stories. In 2015, Clements received a grant from Donn Russell of the Peg Sandvoort Foundation for the development of new work.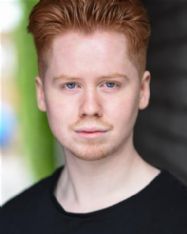 Lewis Foley
Since leaving Glasgow acting academy, Lewis went on to train at one of the best dance schools in Europe, Doreen Bird College in London under a DaDA scholarship. Since graduating in 2015, Lewis has performed on stages all around the world. His training at GAA and Bird has seen him perform with the likes of Kerry Ellis and Ria Jones in West End Woman The Concert, and also dance for the Royal family at the VE Day 2015 performance. His other theatre credits include Joe Malarkey in Face The Music (Original London company.) Eugene and understudy Doody in Grease The Musical which toured Finland and Sweden. Ensemble dancer in Rainbow Rocks The Musical International Arena Tour, which toured South East Asia. And most recently danced and understudied two leads in Norwich Theatre Royal's annual pantomime, Sleeping Beauty, which was voted the 6th best panto in the UK 2017 (The Stage.) Without the fundamental training at GAA, Lewis wouldn't be able to do what he loves for a living and couldn't be more thankful for everything they've done for him, and continue to do for others.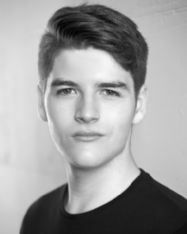 Aodhan Gallagher
Aodhan began his training at the Tisch School of the Arts, NYU in New York City in 2015, straight after leaving Glasgow Acting Academy. Since joining the school's Dramatic Writing department, he has written several scripts for theatre, film and television that have received in-class workshops and have been staged and performed at GAA when he returned home for the summer. He's had the opportunity to be trained by Pulitzer Prize Nominee writers and professionals in the industry, who have helped him hone his craft and reach his full potential. On top of his writing, he has also used the experience of being at Tisch to train as an actor as well. In 2016, he was accepted into the Tisch Open Arts Acting Studio, where he was taught by some of New York's top acting coaches and has used what he's learned from the studio to perform in plays on NYU's campus. This year, Aodhan was also accepted into NYU's Acting Program in Berlin, where he will be studying a course called Brecht, Stanislavski and Beyond, which is an intensive studio that focuses on training young actors to blend naturalistic styles of performances with the less conventional styles in order to enhance their stage presence. Aodhan frequently comes back to GAA to work with the students and pass on what he has learned. No matter what, GAA is what ignited his interest in writing and performing so it will always hold a special place in his heart.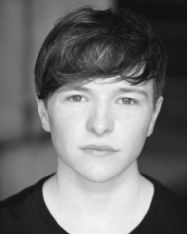 Ryan John Mackay
In 2016 Ryan was accepted into Frantic Assembly's Ignition company. From then he has continued to work with the company. After graduating with a degree in Acting and Performance he then went on to perform in productions such as Blackout at the Lyceum Theatre, The Gorbals Vampire at the Citizens Theatre. Ryan is currently in the cast of Harry Potter and the Cursed Child in London west end. "I wouldn't be where I am today if it wasn't for GAA. It gave me the opportunity to grow, create and perform. It taught me the ins and out and what it means to work in this industry. GAA is somewhere I'll never forget."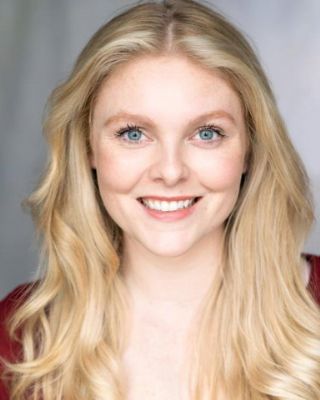 Michelle Donnelly
After GAA, Michelle attended Motherwell college (NCL) where she gained her BA in Acting, she then continued her studies at The Royal Central School of Speech and Drama in London. Her recent credits include Channel 4 'Sparks', BBC Scotland 'Muted' and Film 'A Calm Sea Sways' which seen her winning Best Actress at TMBT Film Festival in America and nominated for Best Actress at the Scottish Film Festival. Her past credits include BBC 'The Romance Class' BBC 'Case Histories' CBBC 'Half Moon Investigations' 'Healey's House' (Raindance winner best film 2017) 'The Rule of Thumb' (shortlisted Scottish BAFTA Best new comer) And BBC Burnistoun. Her previous theatre credits include Jackie in 'Jack and the beanstalk' at The Adam Smith Theatre and Tiger Lily/Mrs Darling in 'Peter Pan' at Motherwell Theatre.
"I joined GAA when I was 13 to try and gain some confidence, after a few classes I realised how much I loved performing and it became such a passion of mine and I decided to take my passion further and progress it into a career. My favourite parts whilst at GAA were Juliet in Romeo and Juliet and Adela in The House of Bernarda Alba, I felt that both parts were challenging in their own way and I still remember them to this day! I am so thankful I joined GAA all those years ago as it gave me so many opportunities and I have so many great memories to cherish!"